As COVID-19 continues to impact the telecom industry significantly, TOMIA recognizes that CSPs are facing many challenges when it comes to analyzing the constant changes in trends and traffic patterns driven by their roaming subscribers and inbound visitors.
To help CSPs during this challenging period, TOMIA has launched a new analytics tool leveraging a dashboard to monitor day by day usage (available as of now for all TOMIA clearing customers). The dashboard shows the daily impact on the number of subscribers for the last two months per country and partner.
As IoT is changing the world for telecom operators, TOMIA identified a while back how IoT would play a significant role in wholesale roaming, and now this trend is becoming eminent. The behavior of devices both on the network level and on usage levels is entirely different than human behavior.
IoT devices are, in many cases, in a state of permanent roaming. Currently, telecom operators are using a single usage-based model for inter-operator settlement. This model doesn't work for IoT devices that are continuously using the network resources, but not using a lot of minutes or megabytes. By helping operators to identify these devices, it will allow operators to negotiate the right service levels and pricing and therefore allow faster roll-out or deployment of IoT based services.
By using TOMIA's analytics tool and dashboard, users can gain better visibility and insights on their roaming traffic patterns. We've seen that M2M behavior is more static than the average roamers' mobile devices and that COVID-19 less impacts it.
M2M vs. Non-M2M ratio during the last months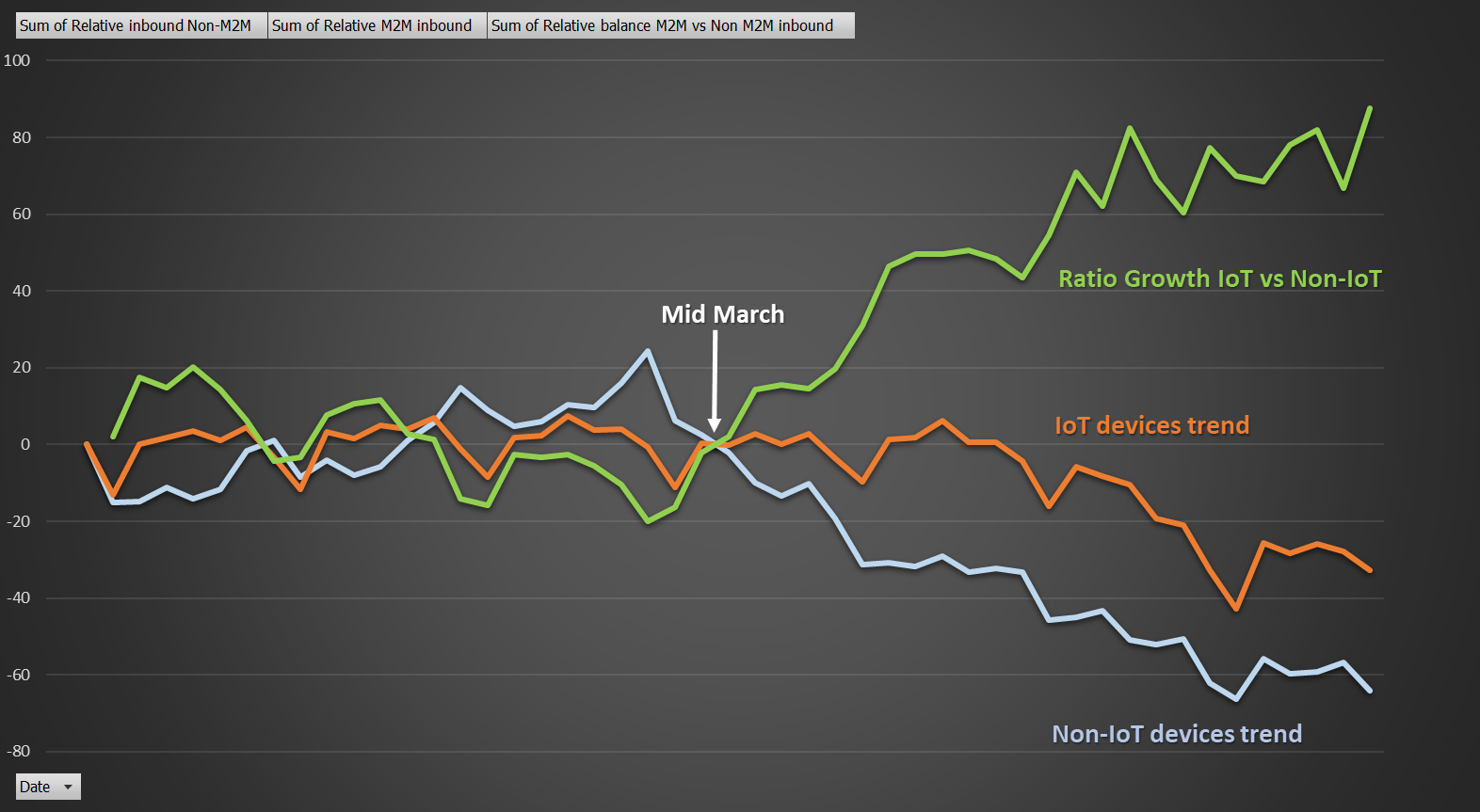 To highlight a few of the insights gained in recent weeks, while the total worldwide roaming traffic decreased by 70%, and more, still, a certain percentage of roaming activity remained. These figures can be explained by the existing IoT devices roaming on the networks. Moreover, we observed that the ratio between machines and non-machines has increased by 10-15% in all corona affected countries.
These statistics contribute to the conclusion that it's crucial that operators distinguish between machines and non-machines traffic in their business models. This highlights the different usage patterns between the behavior, hence emphasizing the need to negotiate different commercial terms for these different types of traffic.
Number of megabytes per country (4 countries in Europe and the Americas)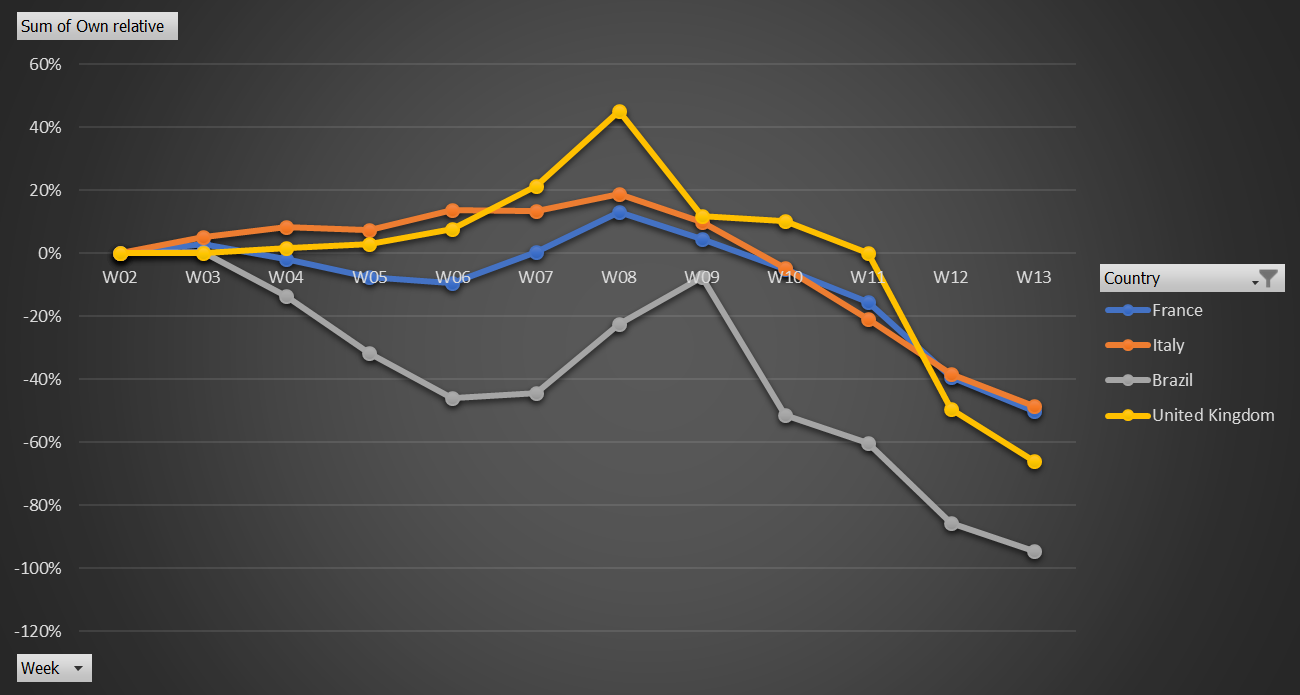 The CSP's roaming managers will be able to leverage these valuable insights to rate the different services better and come prepared when they next negotiate wholesale rates with their partners.
We hope this will help CSPs with their daily analysis of the impact the COVID-19 is having on their roaming traffic.
We invite you to contact TOMIA for any additional clarification or assistance required during this period.